Croissant line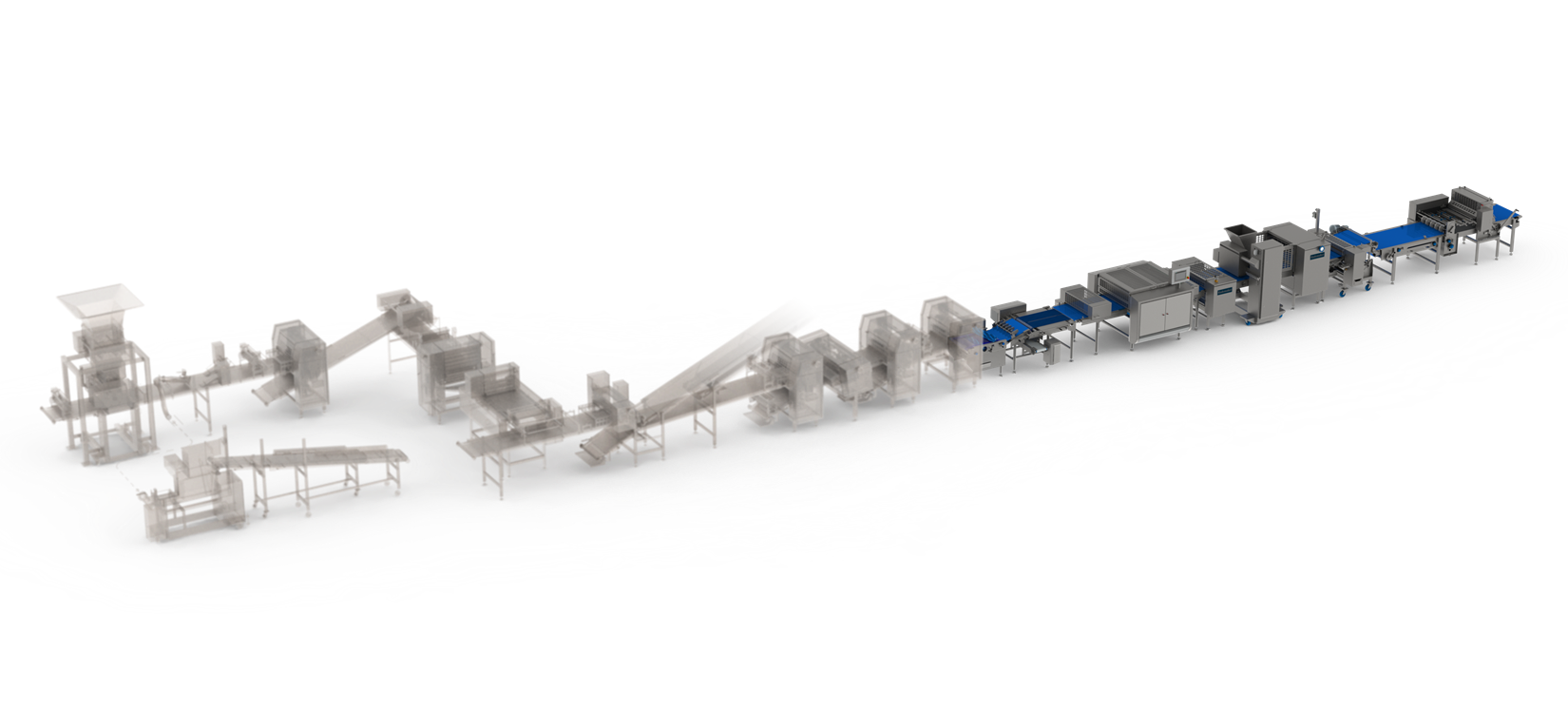 Rademaker Sigma Laminator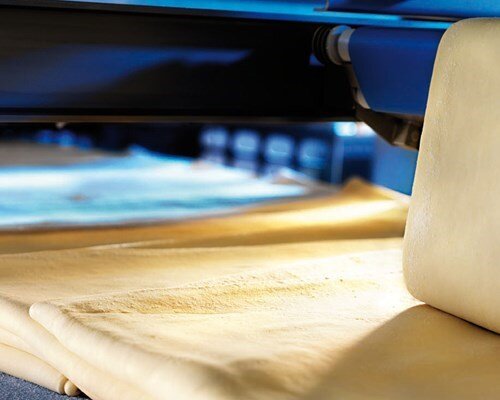 For more information on the Rademaker Sigma Laminator, click on 'Our equipment' > 'Sigma laminator' in the menu on the left.
Width cutting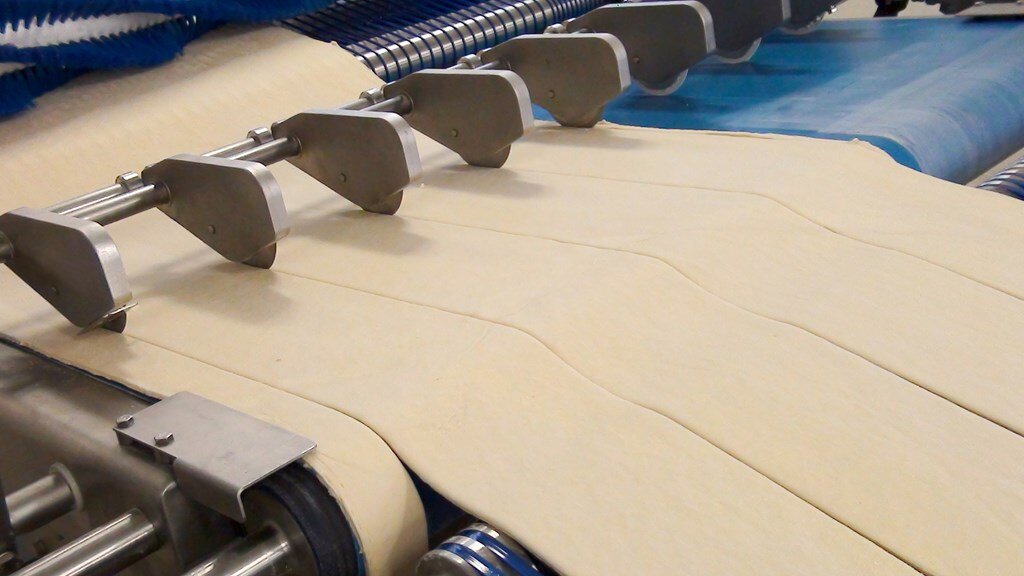 This section cuts the dough sheet into the required amount of dough layers.  
Cutting and Turning section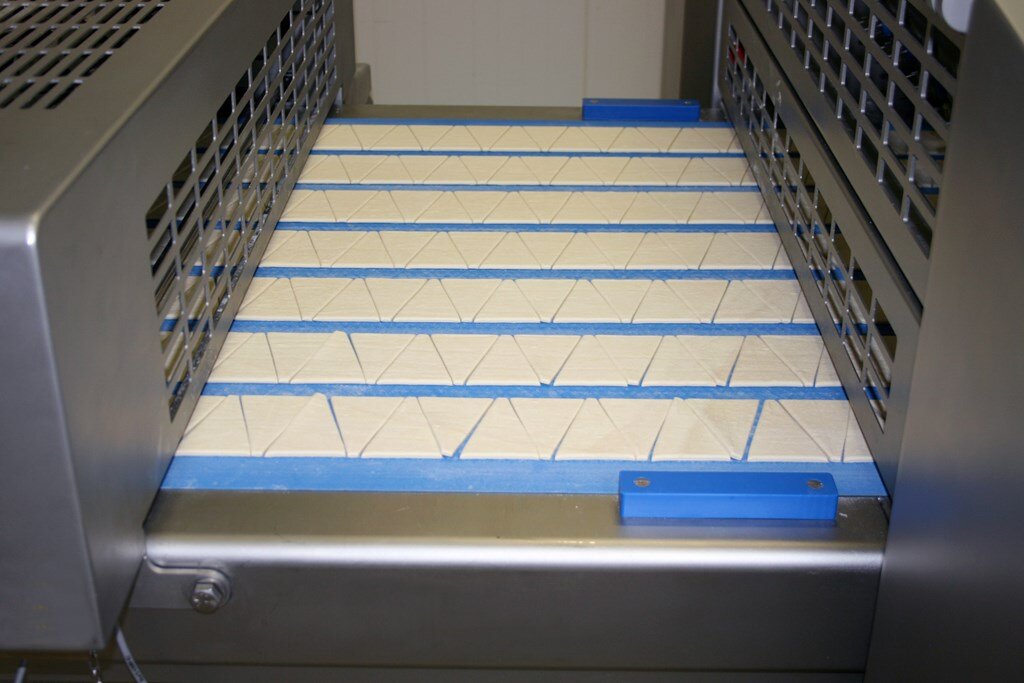 The heart of a Rademaker Croissant system is the cutting and turning unit, allowing us to produce capacities up to 150 rows per minute at consistencies and yields much higher than other machines available on the market.
Depositing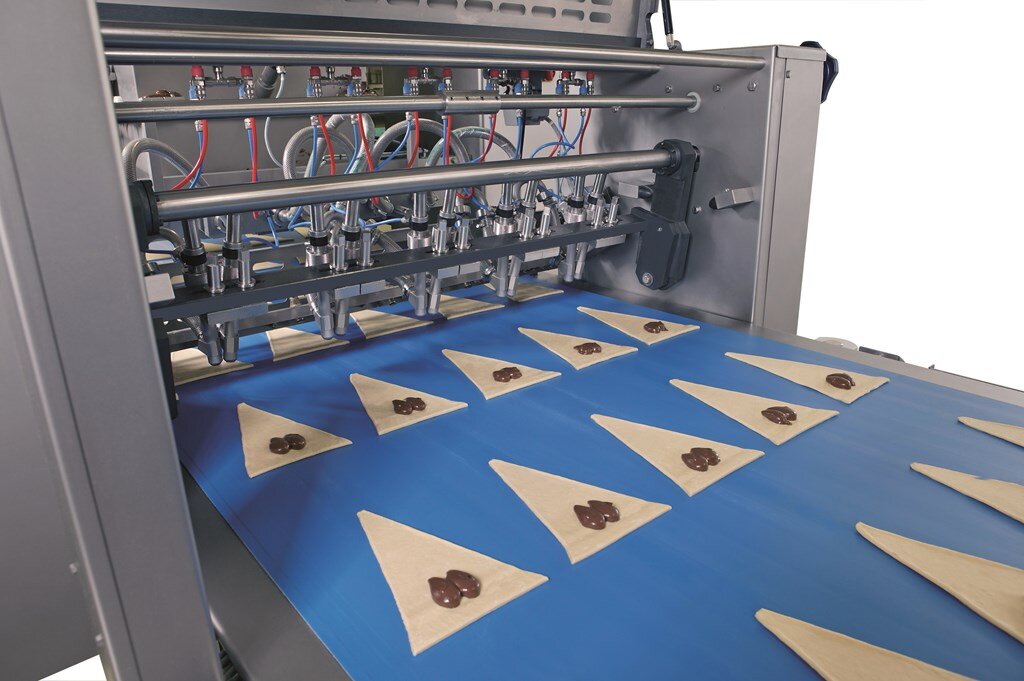 Rademaker depositor will fill your croissants with whatever filling material you want. All depositors are designed according to the high end Rademaker standards guaranteeing outstanding reliability, durability, hygiene, easy cleaning and maintenance are achieved. On top of all this, our depositors achieve best-in-class accuracy and excellent product weights resulting in a extremely cost efficient production.
Moulding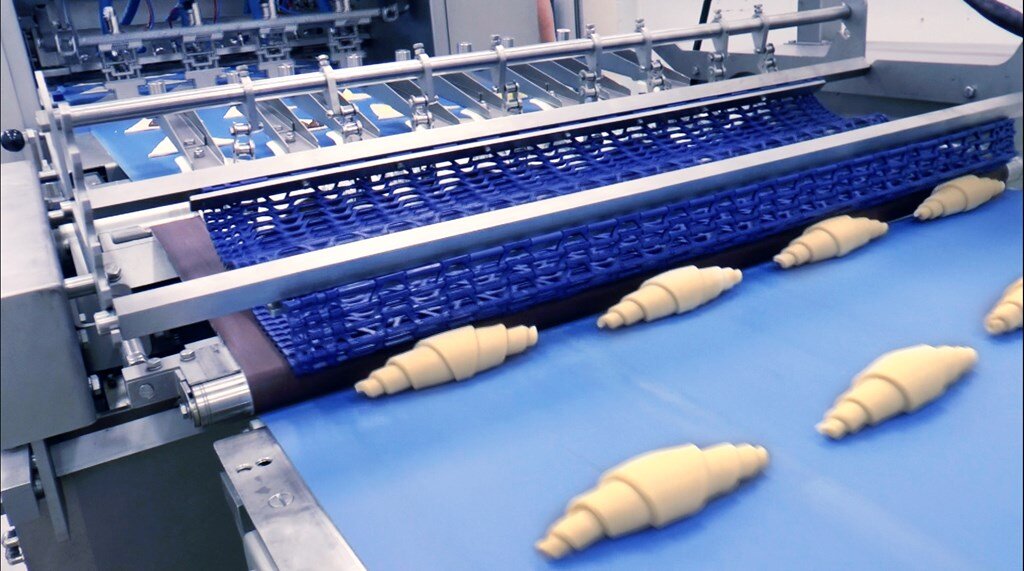 Moulding the dough triangles into perfectly and consistent croissants is essential in efficient production. Because there is a big diffence in rolling up filled and unfilled croissant products, we have designed 2 state-of-the-art croissant moulding systems: R-Moulder and V-Moulder.
High product capacity
Unique Fit Tooling© for easy product change-over
Highly efficient production
User friendly operation and operator handling
Highest hygienic standards
Our croissant making machine is developed to produce a wide product variety for midsized to industrial bakeries. Rademaker is the recognized worldwide leader in croissant production lines. Our new croissant making machine guarantees the highest production capacities at excellent quality. Lower capacities are also possible if you wish. We have numerous croissant production system configurations available to fulfill your production needs. Let us tell you more about it!
CAPACITIES OF THE CROISSANT MAKING MACHINE
Capacities of up to 150 strokes per minute can be achieved. Our croissant making machine can go up to 165,000 pieces per hour for unfilled croissants at special dedicated croissant lines. Unfilled C-shaped croissants go up to 96.000 pieces per hour and pinched we reach capacities of 50.400 pieces per hour.
WORKING WIDTHS
›    800 mm
› 1,000 mm
› 1,200 mm
In special cases we can produce at 1,400 mm.
FILLED CROISSANTS
Capacities for filled croissants (straight) can go up to 65,000 pieces per hour. Filled pinched croissants can be produced at 42.000 pieces per hour. With filled C-shaped croissants the capacity on our croissant making machine can go up to 43,200 pieces per hour.
Products
Straight unfilled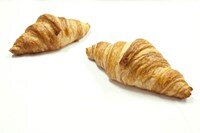 Straight filled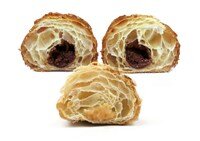 Pinched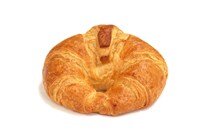 Bent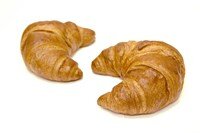 Bent filled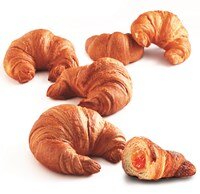 Pinched filled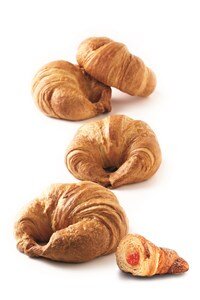 Q-shape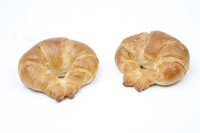 Artisan (unfilled and filled)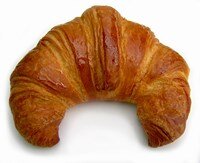 Mini croissant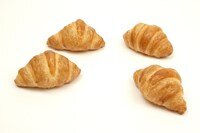 Duo Color