Pie/Quiche line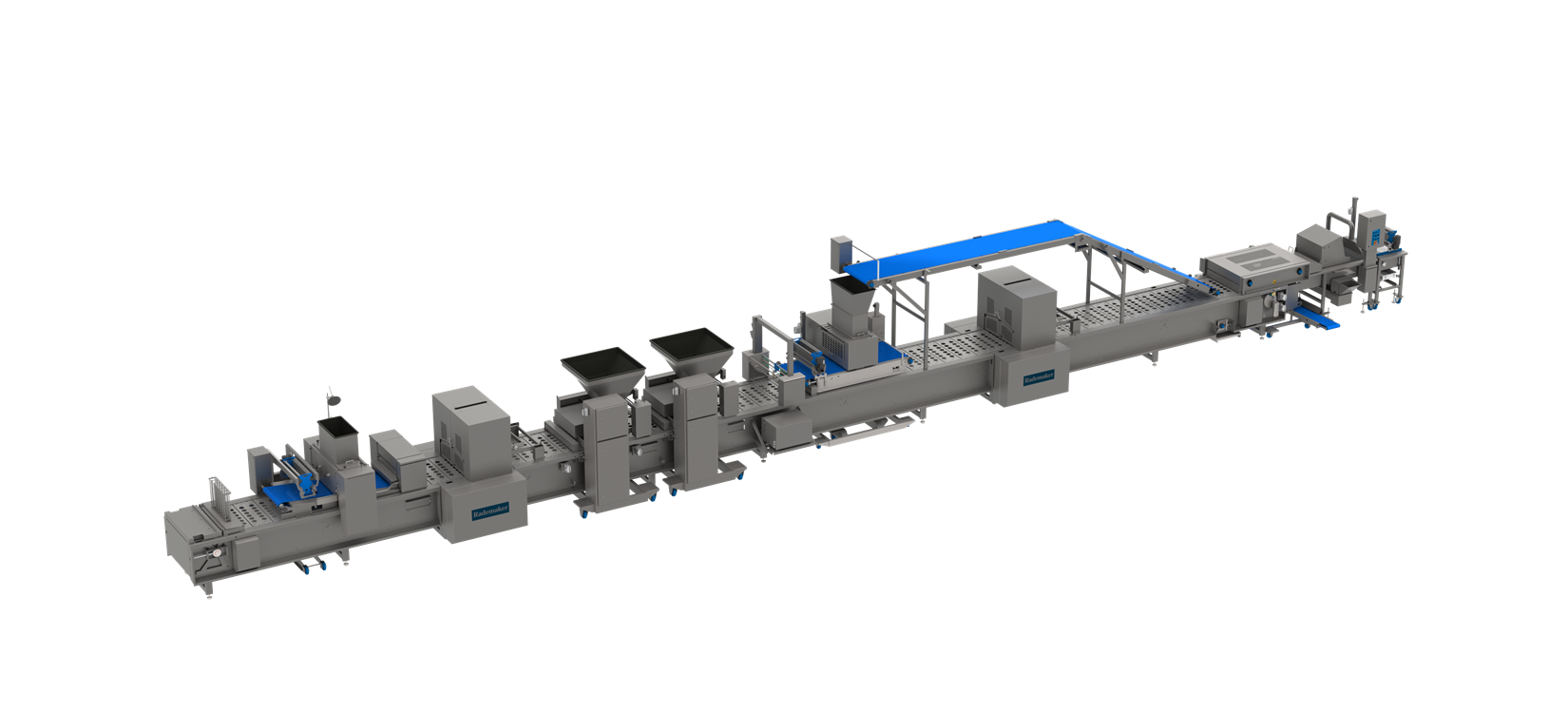 Foil applicator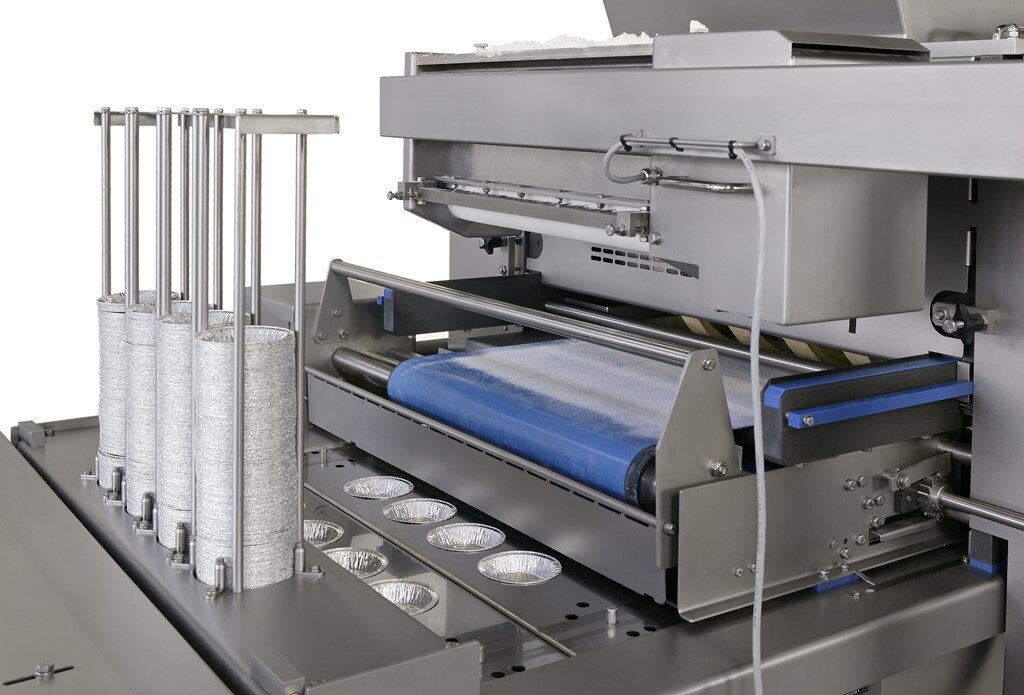 The foil applicator is provided with a vacuum system to ensure that the foil is correctly placed.
Dough processing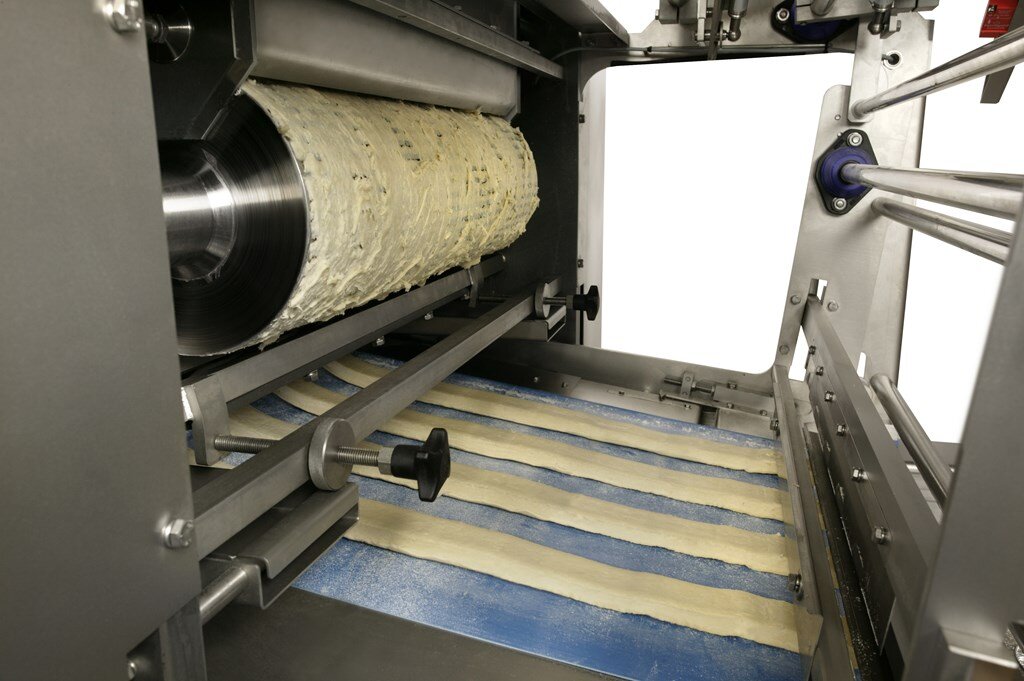 The Rademaker Stripfeeder produces the required number of dough lanes. These dough lanes are transported towards a mechanical guillotine, that cuts the dough lanes in dough pieces/billets. After this cutting, the dough pieces are placed in the foil.
The combination of the stripfeeder and mechanical guillotine ensure a very accurate dough weight.
Blocking device
The dough billets are blocked to the desired shape without any scrap by a servo driven press. The blocking head is water heated for a precise and reliable operation.
Depositor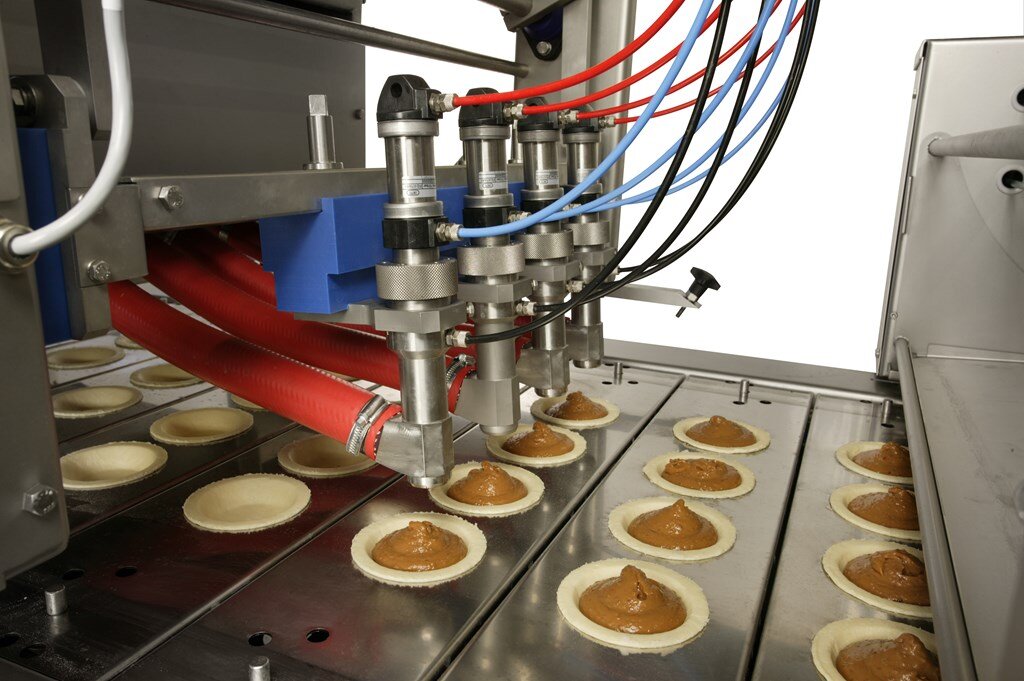 Rademaker supplies a broad range of depositors to allow an even wider range of fillings: liquid and semi-liquid or viscous materials, with or without chunks of meat or fruit.
Applying a lid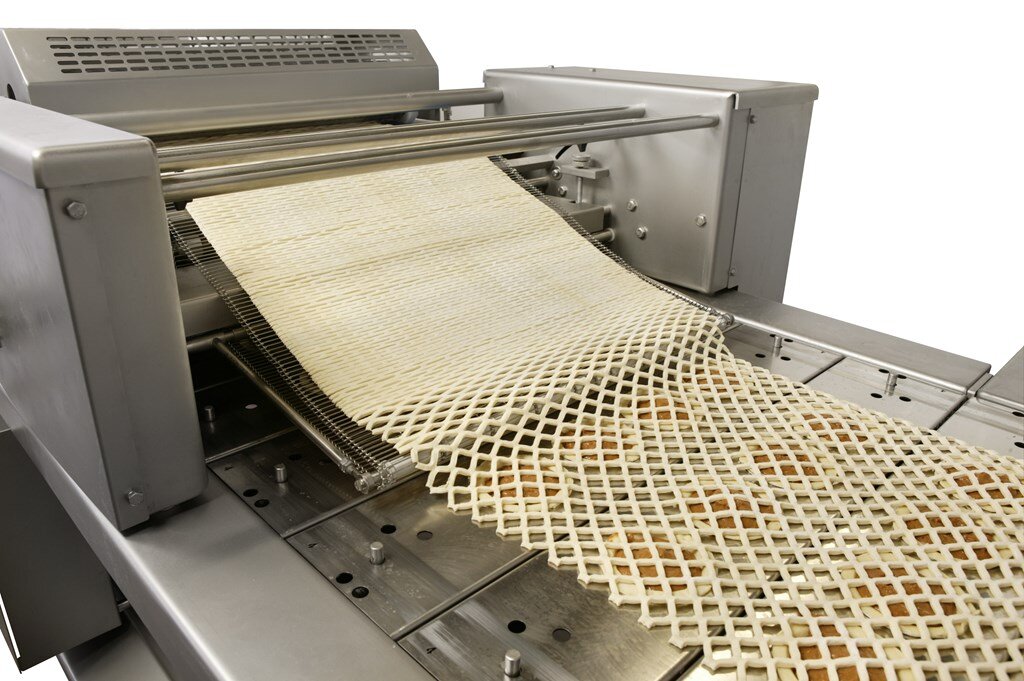 When a lid is desired on top of the pie, we offer two options to cover the pie. A lid can be applied by use of a rotary moulder. This unit can produce individual decorative lids. A second alternative is the integration of a lattice unit to the Pie line.
Crimping unit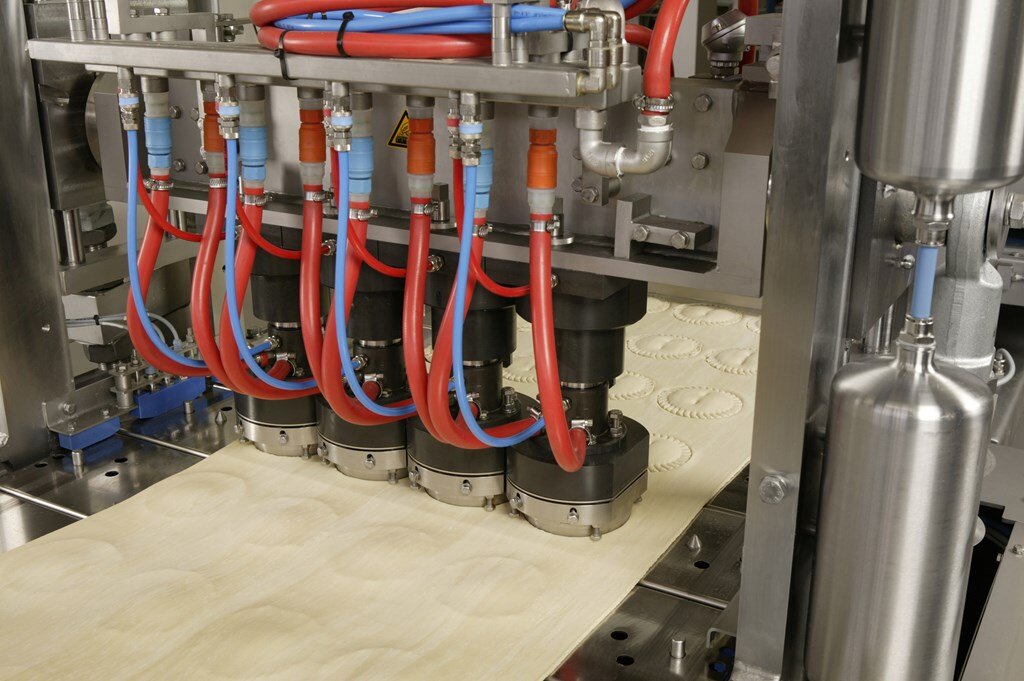 The servo driven crimping unit seals the lid to the base of the pie. The crimp decoration can be designed to your specifications. The easy exchange of crimping heads enables you to create a large range of different decorated products. The crimping head is also water heated.
Rework station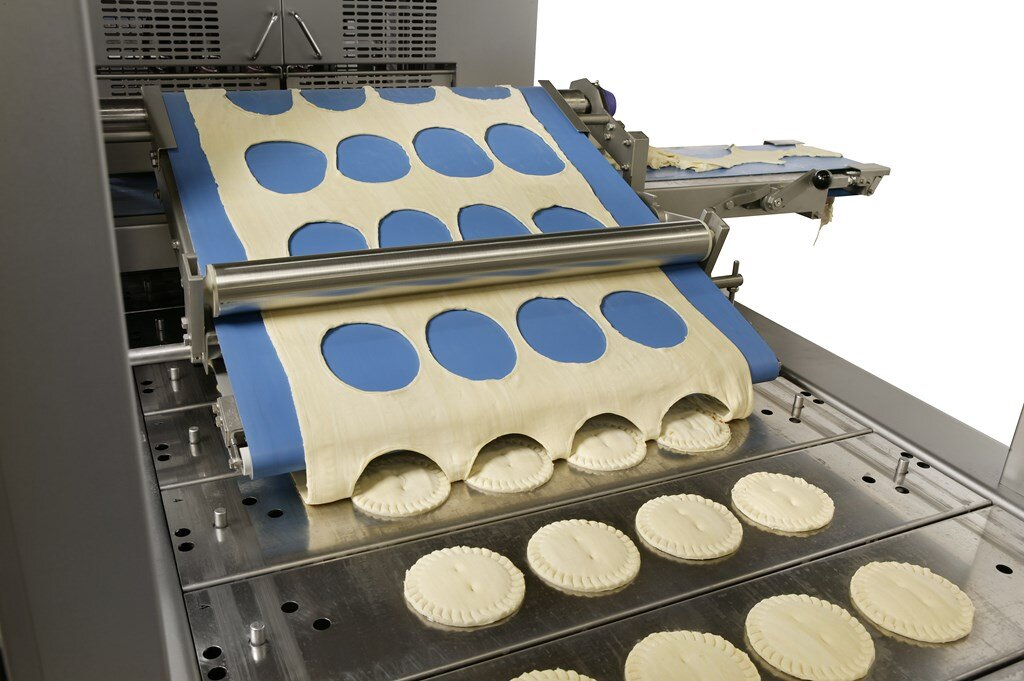 A rework station is placed to transfer the scrap dough back towards the lid conveyor. This way we prevent dough waste. 
Outfeed system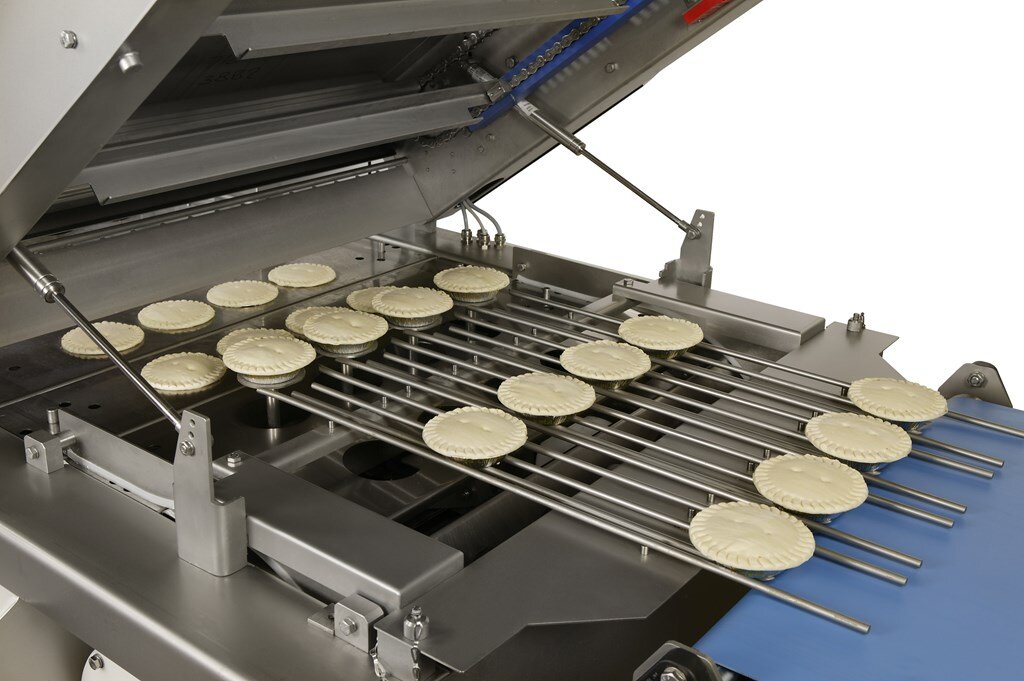 The outfeed system transfers the pies from the conveyor towards the oven band, freezer infeed or trays.
Excellent Return On Investment
High performance and efficiency
Fast and easy change-over and cleaning
Hygienic design
Customized solutions possible
Capacities
The Rademaker Pie and Quiche line is designed for midsize to industrial bakeries. Production capacity varies per size, dough type and filling but range from 5,200 pieces/hour (250 mm diameter product) to 20,000 pieces/hour (80 mm diameter product). Capacity up to 40,000 pieces/hour can be reached in tandem execution. Production possible in aluminium foils, paper containers, metal baking trays, indented baking trays and pre-moulded baking trays. Product diameters range from 50 to 282 mm.
Working widths
›    600 mm
›    600 mm
› 1,000 mm
› 1,200 mm
Products
Egg tart / Patel de Nata unfilled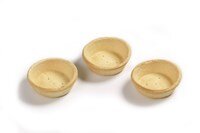 Egg tart/ Pastel de Nata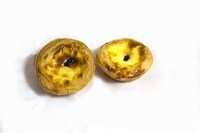 Meat Pie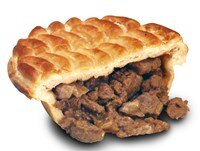 Fruit pie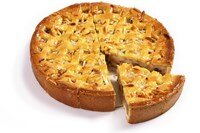 Melton pie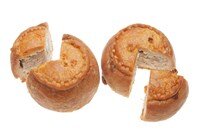 Quiche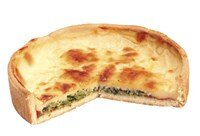 Various shaped pies