Added value
Innovative solutions for anykind of product
Tailord made lines based on you requirements
service & maintain a wide range of equipment & systems
Automate your bakery in 1 go or modulair
Radilinq offers smart, innovative solutions for anyshape
Conveying
Revolutionize your bakery production with Radilinq's advanced conveying solutions designed for optimal efficiency and precision across three distinct types: Carrier Conveying, No Carrier, and Baked/Packaged Product Conveying.
Carrier Conveying:
Irrespective of the carrier used—pan-straps, baking trays, or peel-boards—Radilinq provides specialized conveyors ensuring a smooth journey from the dough make-up to the oven, depanner, cleaning, and back. Our range includes various belt types suitable for different production line segments, along with straight sections, curves, and precise programmable fixed position conveyors. Hygienic design and advanced sensors ensure seamless and regulated carrier flow.
No Carrier:
For dough pieces bypassing carriers, Radilinq offers a dedicated modular system of conveyors, including straight, up-down, and curved units to maintain original dough piece shape and position. Emphasizing hygiene, our conveyors feature easy-to-clean components and offer positive driven belts ensuring precise movement without belt slipping or tension risks.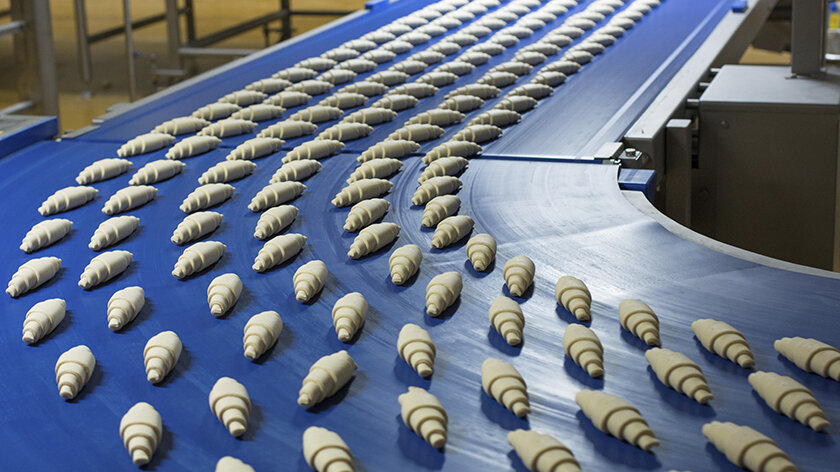 Baked/Packaged Product Conveying:
Radilinq excels in conveying final baked or packaged products with precision. After depanning, our conveyors transport goods to cooling and packaging areas. Featuring bar-belts or modular plastic belts, our conveyors facilitate seamless product stream management with switches, 90° transfer units, and curves. Options include fixed or mobile units made of robust aluminum profiles, equipped with standalone or complete line control.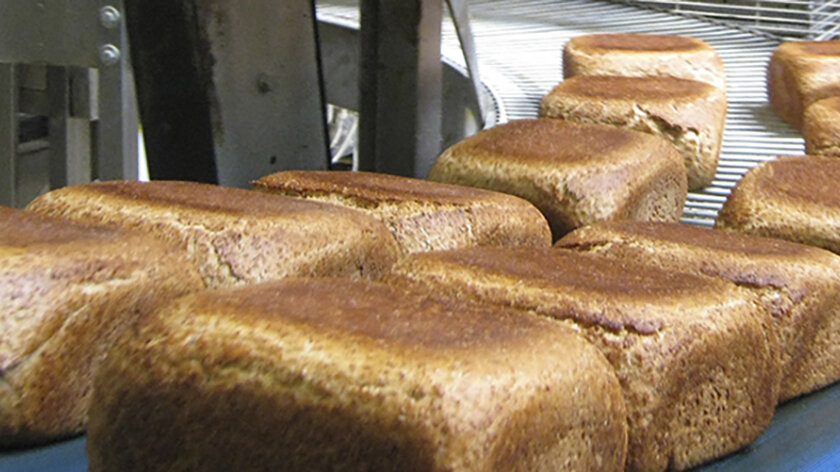 Radilinq's conveying solutions redefine bakery automation, ensuring the seamless flow of products through each stage of production, maintaining quality, hygiene, and precision throughout.
GET IN TOUCH WITH US
At Rademaker we can deliver different types of bakery production solutions for your specific needs. We are excited to be of value for you!
Are you interested in our Bread line? Feel free to contact our sales team through +31 (0)345 543 543, send an email to sales@rademaker.nl or fill out our contact form.
We are happy in welcoming you to a partnership finding the best solution for your bakery!