Added value
Innovative solutions for anykind of product
Tailord made lines based on you requirements
service & maintain a wide range of equipment & systems
Automate your bakery in 1 go or modulair
Radilinq offers smart, innovative solutions for anyshape
Depanning
Radilinq revolutionizes depanning with three cutting-edge techniques: Needle, Vacuum, and Scrabble. Each method offers distinct advantages tailored to diverse bakery needs.
Needle Depanning:
Radilinq pioneers needle depanners, extending their use beyond limited products to a wide array like toast, rolls, baguettes, and more. Our pick & place needle depanners feature X-Y movement or a simple and reliable pivoting bar design, ensuring simplicity, maintenance ease, and various benefits:
Silent & clean depanning, preserving decorations and ensuring product integrity.
Interchangeable needle bars for different applications.
Effortless and swift needle bar exchange.<l/i>
Hygienic design for easy cleaning and low energy consumption.
Compact footprint with adaptable depanning capabilities.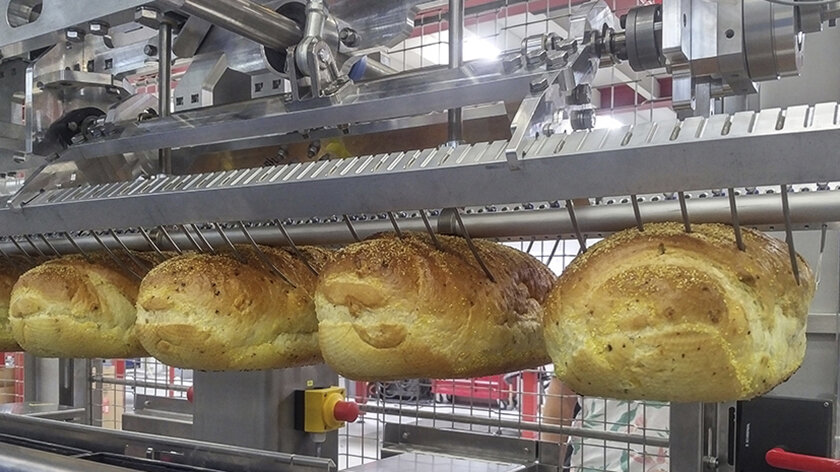 Vacuum Depanning:
Employing vacuum for lifting products from trays or forms, Radilinq designs pick & place and continuous in-line vacuum depanners. Our innovations enhance vacuum depanning by:
Reducing vacuum power needs, resulting in cost and noise reduction.
Adapting vacuum cups for versatile product patterns on trays.
Enabling height and pivotal adjustments for ease of use and maintenance.
Offering standalone and movable units for flexibility.
Combining depanning techniques for versatile operations.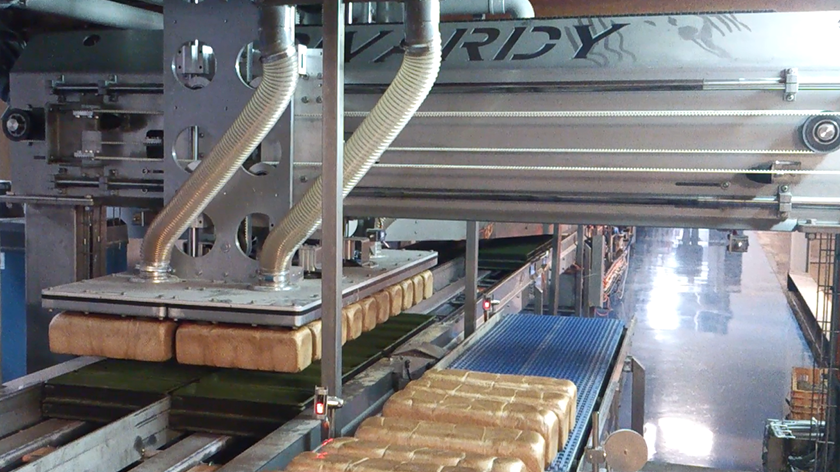 Scrabble Depanning:
Designed for delicate and soft products, scrabble depanning gently transfers items like soft rolls and dough pieces without compromising their integrity. Radilinq's scrabble depanners excel with features such as:
Noiseless and damage-free depanning with minimal handling.
Adaptability for flat surface trays or boards with raised edges.
Automatic belt tracking and movement for efficient operation.
Compact design with hybrid capabilities for diverse depanning needs.
GET IN TOUCH WITH US
At Rademaker we can deliver different types of bakery production solutions for your specific needs. We are excited to be of value for you!
Are you interested in our Bread line? Feel free to contact our sales team through +31 (0)345 543 543, send an email to sales@rademaker.nl or fill out our contact form.
We are happy in welcoming you to a partnership finding the best solution for your bakery!