Added value
Innovative solutions for anykind of product
Tailord made lines based on you requirements
service & maintain a wide range of equipment & systems
Automate your bakery in 1 go or modulair
Radilinq offers smart, innovative solutions for anyshape
Rack loading and unloading
Discover the pinnacle of modular automation for bakeries with Radilinq's cutting-edge rack loading and unloading solutions. Our range includes versatile units tailored for single or multiple functions within a single system.
Single Function:
Experience optimal efficiency with our high-capacity rack loading and unloading units designed for single functions. Achieve speeds of up to 600-700 baking trays, peel-boards, or pan-straps per hour, maximizing productivity without compromising quality. Our complete units feature infeed/outfeed conveyors, carrier positioning, and transfer systems, boasting a compact footprint of approximately 2,500 x 1,000 mm, strategically adaptable to your bakery layout.
Pairing our single-use rack loaders/unloaders with other machines is seamlessly executed, such as effortlessly unloading carriers onto conveyors for depanning—a standard configuration for Radilinq.
Multiple Functions:
For higher capacity needs, our rack loaders/unloaders seamlessly integrate various functions. Explore numerous possibilities, including rack unloading with integrated depanning and bread transport, loading and unloading the same tray within a rack, or incorporating scoring or decoration processes. Expect capacities ranging from approximately 100 to 350 carriers per hour, offering versatile and efficient solutions for diverse bakery requirements.
Radilinq's rack (un)loaders epitomize modular automation, catering to the unique demands of every bakery operation. Experience unmatched efficiency and versatility in a single system tailored to elevate your bakery's productivity.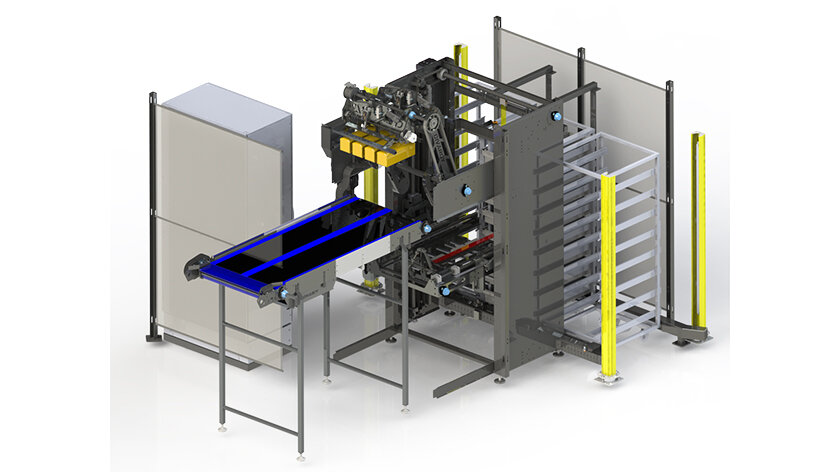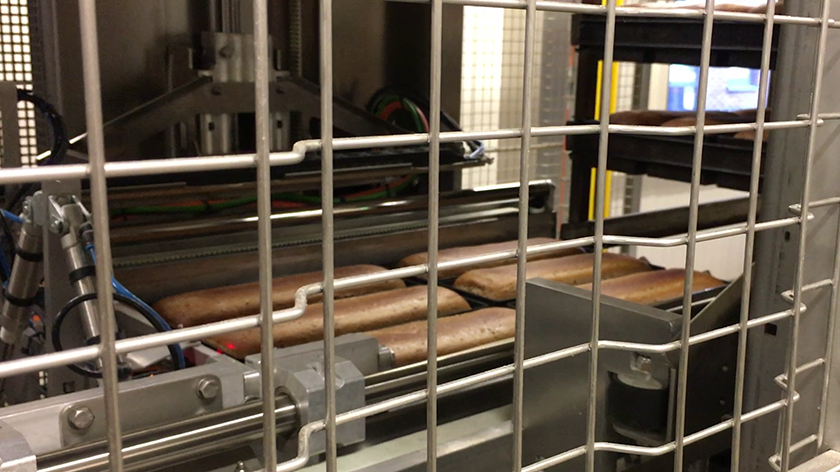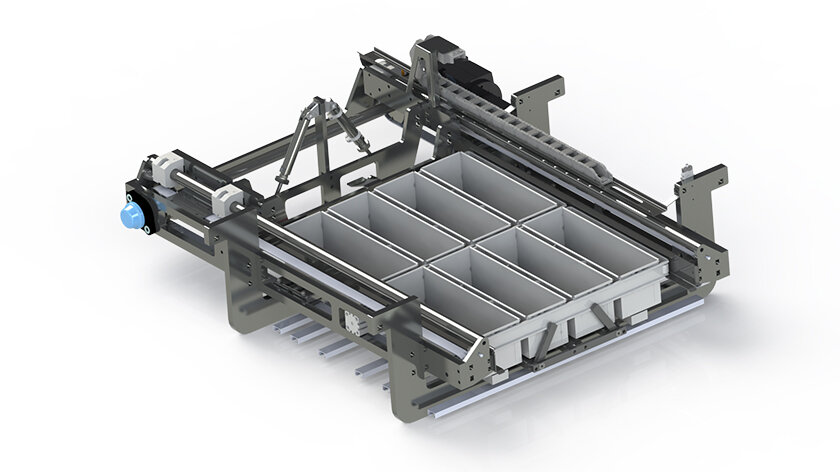 Rack loading & unloading videos
GET IN TOUCH WITH US
At Rademaker we can deliver different types of bakery production solutions for your specific needs. We are excited to be of value for you!
Are you interested in our Bread line? Feel free to contact our sales team through +31 (0)345 543 543, send an email to sales@rademaker.nl or fill out our contact form.
We are happy in welcoming you to a partnership finding the best solution for your bakery!