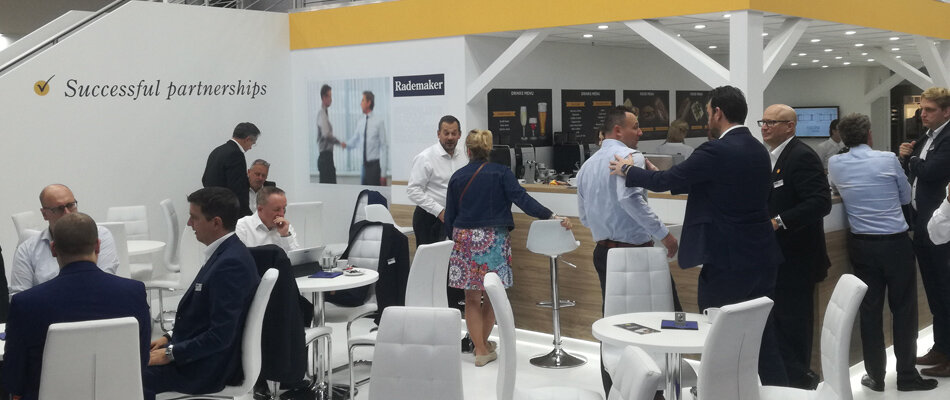 RADEMAKER ON IBA MUNICH 2023
UNVEILING PRODUCTION INNOVATIONS AND PRODUCT TRENDS
AS A GLOBAL LEADER IN INDUSTRIAL BAKERY EQUIPMENT, RADEMAKER SHOWCASES CUTTING-EDGE SOLUTIONS:
• BREAD LINE INNOVATIONS
• RADINI BREAD LINE: THE OFFICAL LAUNCH
• NEW DEPOSITING SOLUTION
• RADILINQ RACK LOADER & UNLOADER
• RADEMAKER BAKERY EXPERIENCE
• INNOVATIONS ON: PASTRY, PIZZA, PIE AND DONUT WILL BE PRESENTED DIGITALLY.
Rademaker is a leading global supplier of industrial dough processing equipment for the bakery industry. Our solutions can be found in every corner of the world. Providing world-class production solutions for bread, flatbread, pizza, donut, pastry, croissant and pie. At IBA 2023, Rademaker will present innovations in its bread line and launch a new depositing solution. The Radini bread line will be shown to the industry. The Radilinq rack loader & unloader will also be presented. In addition, visitors can expect to be inspired by emerging bakery products and product shaping demonstrations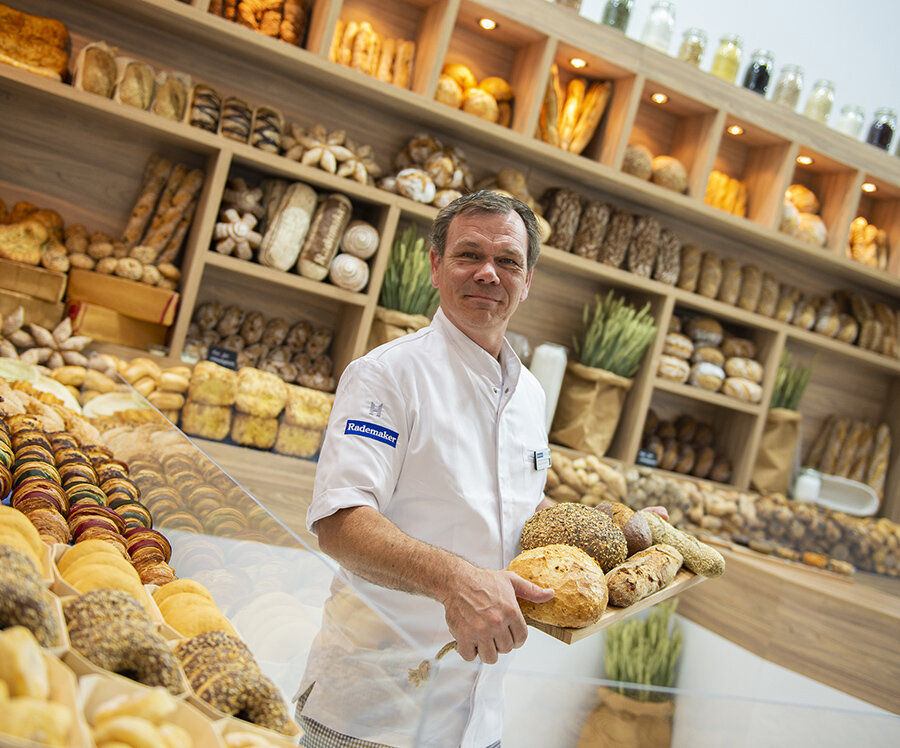 RADINI BREAD LINE: THE OFFICAL LAUNCH
Be inspired by the Rademaker bakery experience
We invite our visitors to be inspired by the Rademaker bakery experience. An impressive showcase of innovative as well as well known products. Combined with product shaping demonstrations. Visitors can gaze at carefully selected bakery products produced on our production lines around the world. Feel free to engage in insightful discussions about product quality and trends with our Rademaker technologists. 
 
The Dutch BoulangerieTeam 
Witness the craftsmanship of members of the Dutch BoulangerieTeam as they shape and decorate inspiring products. These engaging product demonstrations show the possibilities our Radini lines offer, a dough sheet or partially automated shaped product with a baker's finishing touch. Get ready for beautiful bread and pastry products, and be inspired. How can we help you (partially) automate? 
Be welcome! - Free entrance tickets
In addition to the physical machine demonstrations, we will be digitally showcasing our innovations and solutions. Discover the possibilities offered by our cutting-edge technology. Visit Rademaker in Hall C2 Stand 350 and find out how we can revolutionise your production, improve product quality and drive business growth.

Sign-up for the IBA and fill in the form below
MORE INFORMATION OR CONTACT