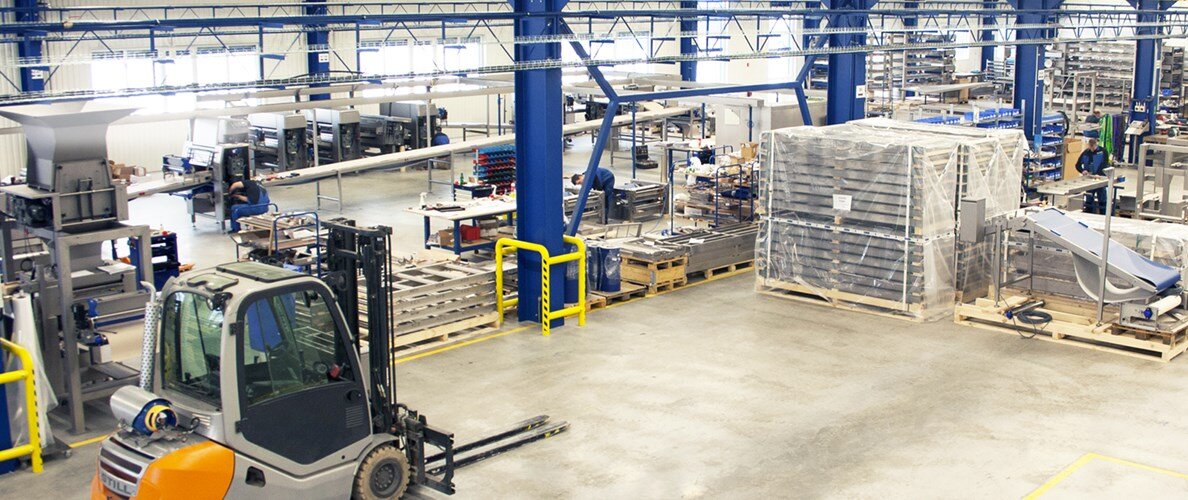 About Rademaker
Rademaker develops and provides solutions for the food processing industry. The company's expertise manifests itself in high quality automation, engineering, hygiene and performance of its delivered machinery. Rademaker has a wide knowledge about food products and their production technology. Dedicated professionals and state of the art engineering techniques provide you with solutions that live up to your (best) expectations.
Driven by worldwide market forces, Rademaker evolved to become a company with an international outlook. To better serve the wishes and requirements of local customers, sales offices opened doors in France, Germany, the United Kingdom, the United States of America, Italy and China. Production lines and turn-key solutions for all continents represent a great part of the company's business today. The Rademaker headquarter is located in Culemborg, the Netherlands.
Founded in 1977, Rademaker was one of the first companies to specialize in the development and supply of innovative solutions for the bakery industry. Over time we have gained a tremendous amount of know-how, not only of production equipment, but of the final product as well. Today, we are one of the front runners in our field, with a global presence and a service that goes well beyond the delivery and installation of bakery production lines alone.
Our dedicated, highly skilled and experienced professionals employ the latest engineering technology to provide you with solutions that allow you to face the future with confidence. And everything we do reflects our enthusiasm, passion and dedication for our customers and their products.
YOUR BEST SOLUTION IN THE BAKERY INDUSTRY
Rademaker welcomes you to a partnership to find the best solution for producing your food products. Having been in the bakery industry for over 40 years, Rademaker has created a well-known and respected brand all over the world as a supplier of food processing equipment and (customized) industrial bakery systems. Success can only be obtained in close cooperation and partnership. In Rademaker you will find an innovative partner on both the technical and technological area. From the first product idea towards full production, Rademaker is able to guide you with needful advice. We supply you with top quality bakery production lines, manufactured according to your desires and requirements. Our production lines- and turn-key solutions guarantee an efficient machine performance. Combined with easy change-overs and maintenance it results in the lowest possible cost-of-ownership.
Find out how we can set our experience and passion to work for you. Welcome to Rademaker!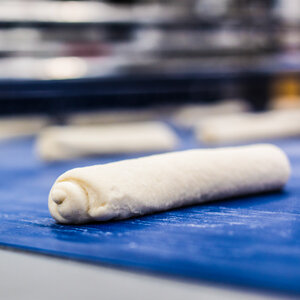 RESEARCH & DEVELOPMENT
The Rademaker Research and Development department is continuously working on new and improved solutions. Ideas become concepts and these concepts get implemented in new equipment. A process that is driven by your wishes and requirements. This innovative and open-minded approach results in trendsetting designs based on the latest techniques and technologies.
The emphasis on solid partnerships exploits our joint expertise to the fullest. Furthermore, Rademaker is constantly monitoring and revising internal processes in pursuit of improving the equipment's performance. Our hygiene standards meet up with the highest standards in the industry and Rademaker is proud to mention that its team consists of highly skilled and qualified employees, who make use of qualified materials only.
Rademaker Slovakia
Rademaker Slovakia s.r.o, a subsidiary in Považská Bystrica was founded in 1999. Qualified staff and tradition of machinery manufacturing were important factors in deciding a location for Rademakers first production facility. Today the company has 9.000 m² of production capacity, it operates as the production base for the parent company. See more..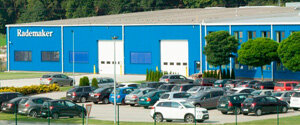 PARTNERSHIPS
Dutch BoulangerieTeam
Since November 2016, Rademaker is the official partner of the Dutch BoulangerieTeam. For this partnership Rademaker opens the Technology Centre for the team. This enables us to work together on bakery innovations. Rademaker is also the BoulangerieTeam's sponsor during their participation in National and International bakery competitions. Throughout our partnership, and with our combined strengths, we are aiming for a positive impact in the bakery industry.
RELATED ARTICLES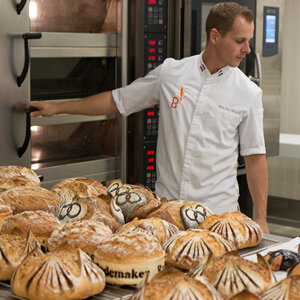 PARTNERSHIPS
The Women's Bakery - Read more
Since September 2017, Rademaker and The Women's Bakery form a partnership. The Women's Bakery educates women and builds nutrition centric bakeries in East Africa. As their main corporate sponsor, Rademaker supports the Women's Bakery's ambitions by creating opportunities and access to education, employment and nutrition to truly empower people in Rwanda. Rademaker supports The Women's Bakery both practically and financially. We do this by improving their bread quality, enhancing their bakery's operation and financial sustainability, and by securing investments and engaging more partners. This unique collaboration allows us to reach our ambitious goal to provide nutrient rich, affordable food to the most vulnerable people in society.