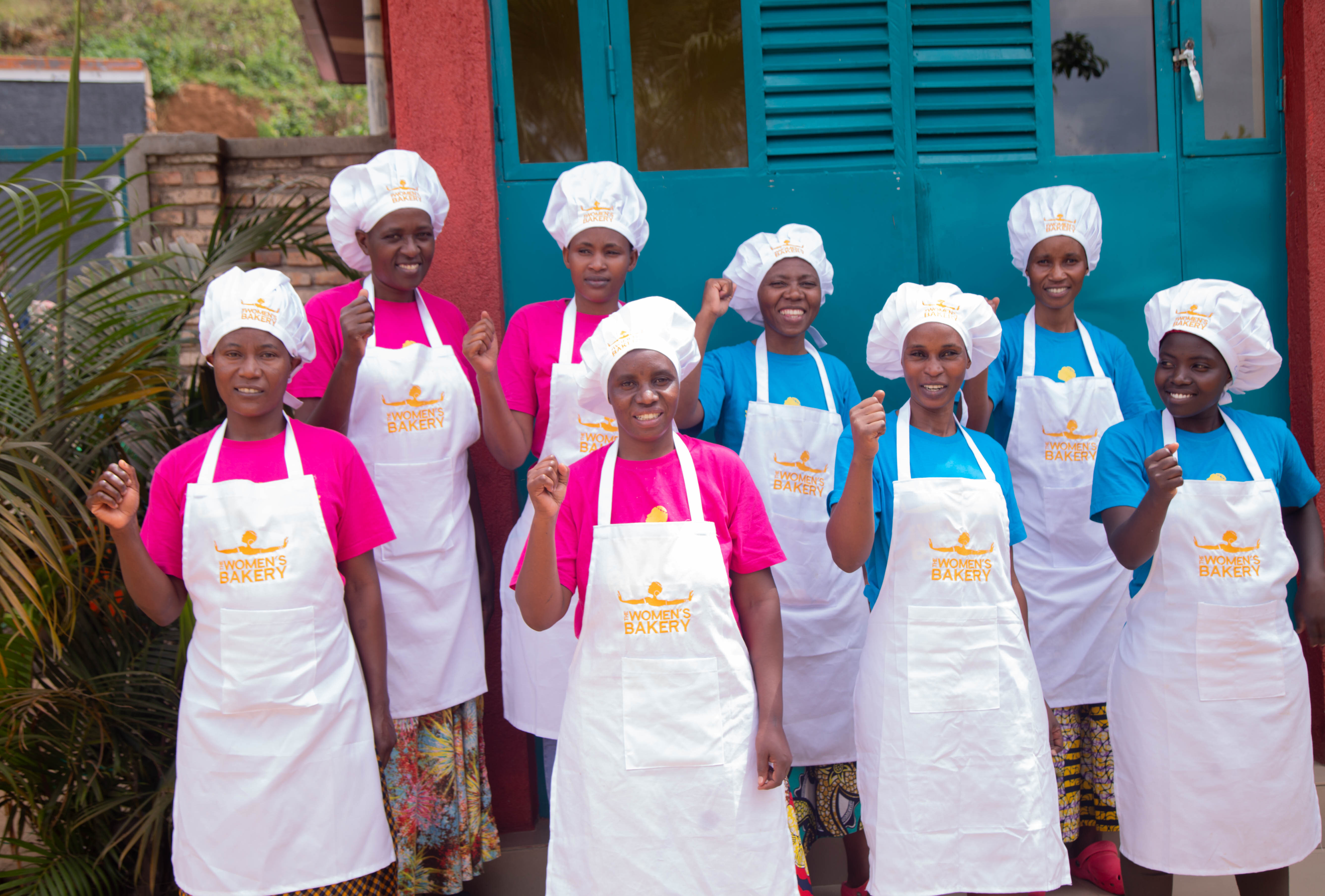 The Women's Bakery
The Women's Bakery is a social enterprise that empowers women and creates access to nutritious, affordable breads in East Africa. The organization represents the following.
IT STARTS WITH WOMEN
The Women's Bakery (TWB) believes that women are inherently powerful. And that when a woman has access to social and economic opportunity, the world benefits. The vision is to empower women because an empowered woman, by herself, is an outcome worth fighting for. This empowerment is tracked through three priority areas:
Education
From day one of involvement with TWB, the woman receives an education that can never be taken from her. For some bakers, a formal education has never been an option, so with this scheme, they go from not being able to read to being ready for a career. And not only do women get educated, but through their employment, they can also pay school fees for their children.
Economic opportunity
The income for the women at TWB is increasing. Bakers are reporting that they are now able to consistently provide new clothing and safe shelter for their children. The Women's Bakery is creating opportunities for more stability and helping women move from surviving to thriving.
Health
100% of the women at TWB bakeries have health insurance. Women are thus able to provide their children with 2–3 meals a day. One baker at a time, one community at a time, TWB is making improvements to overall nutrition for women and families in East Africa.
The Women's Bakery creates opportunities for women in East Africa to make their own choices - to work, to learn, to invest, and to be uplifting to other women. These opportunities
and choices translate into impacting profoundly on women, their families, and the local community.
Would you like to find out more about The Women's Bakery? Please take a look at:
Rademaker is a proud sponsor of the Women's Bakery
Our social impact
The partnership between The Women's Bakery (TWB) and Rademaker was founded through our common passion for bread and the ultimate goal to give more people access to nutritious and affordable food. However, hunger, malnutrition and food security are closely related to other large social problems including poverty, health and equality.
There is an obvious connection from Rademaker's mission; to contribute to the availability of affordable food for the growing world population.
Sharing knowledge
The basis of creating a lasting impact is knowledge. With more than 40 years of experience in the bakery industry, Rademaker has accumulated vast knowledge in all kinds of areas within this sector. We feel privileged to be able to use our experience to aid food security.
In this partnership we want to add value as a committed partner and achieve goals together, just as we do with our customers. We are aware of how privileged we are in terms of food and education, for example as people and a company headquartered in the Netherlands.
Rademaker supports The Women's Bakery in three ways:
Training & professionalization
Rademaker offers TWB technical training to enhance bakery operations. We do this by not only optimizing workflows and production techniques but also by providing advice on professional bakery management. Rademaker's dough technologists offers training on-site and our aim is to continue to provide training to support and improve processes and production.
Innovation & product development
The Women's Bakery is continuously seeking to not only improve their products, but to also be active in product innovation. Rademaker offers support by looking into alternative ingredients, nutritional values and production methods.
Financial & networking
Rademaker's financial contributions have made it possible for The Women's Bakery to make essential investments. These funds have been used to onboard experts, professionalize their procurement systems and purchase new equipment.