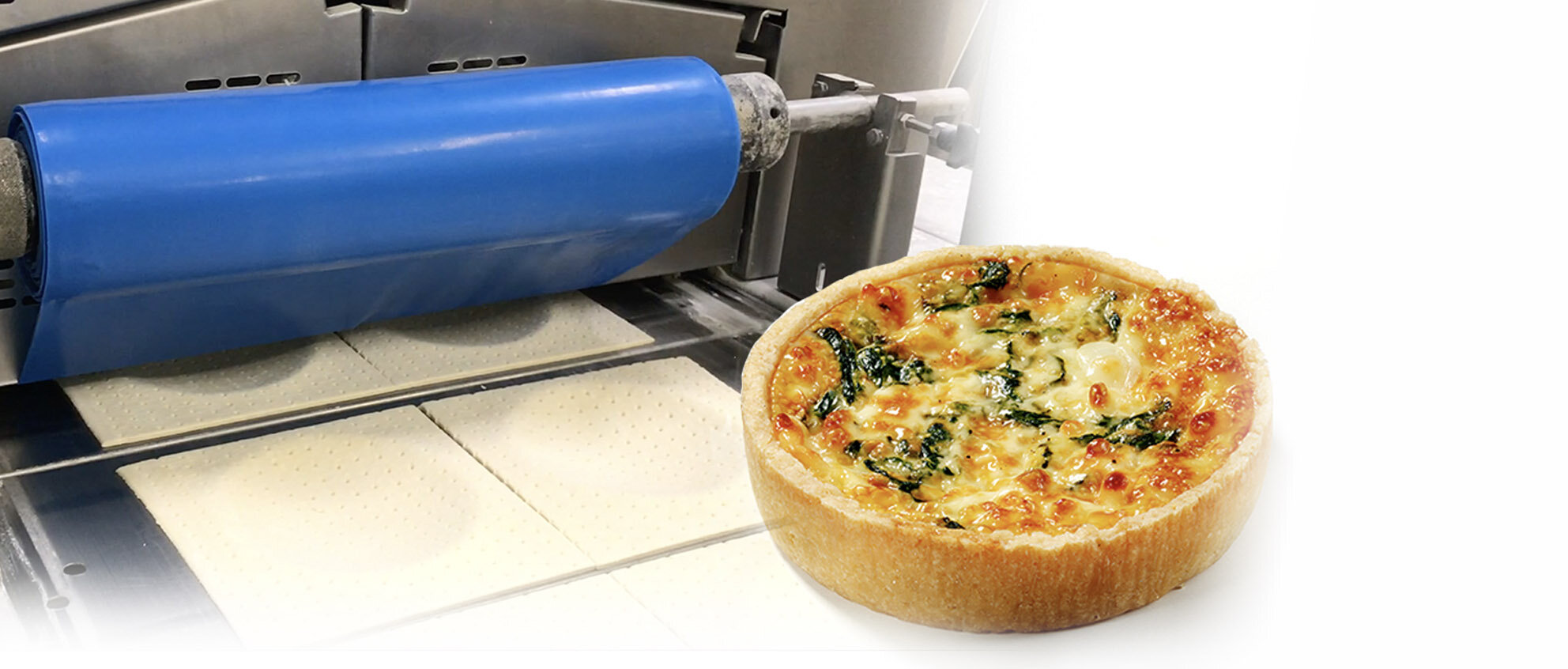 Quiche production line
The Rademaker Quiche line is unmatched when compared to other lines in preserving the effect of the pastry crust layering and handling the special liquid filling that goes into the quiche.
A Quiche production line has some differences comparing a standard Pie production line. The line is fed by a Laminator which generates a pastry dough. Therefore, there is no stripfeeder needed. When the dough sheet is fed into the Quiche line, it is docked and cut in the desired dough lanes. Then a guillotine cuts the dough so that dough squares are created. These are placed on top of the foils and the dough is then pressed/formed into the foils. The rework can be integrated into the starting dough processed by the laminator. Now the Quiches can be filled with the desired quiche filling. The outfeed system transfers the quiches from the conveyor towards dedicated panels but can also be delivered with a set-up for offloading towards oven or freezer. 
Production data:
Capacity: 3000 – 7200 pcs/hr.
Working width: 600 mm – 1200 mm.
QUICHE PRODUCTION
Quiche production equipment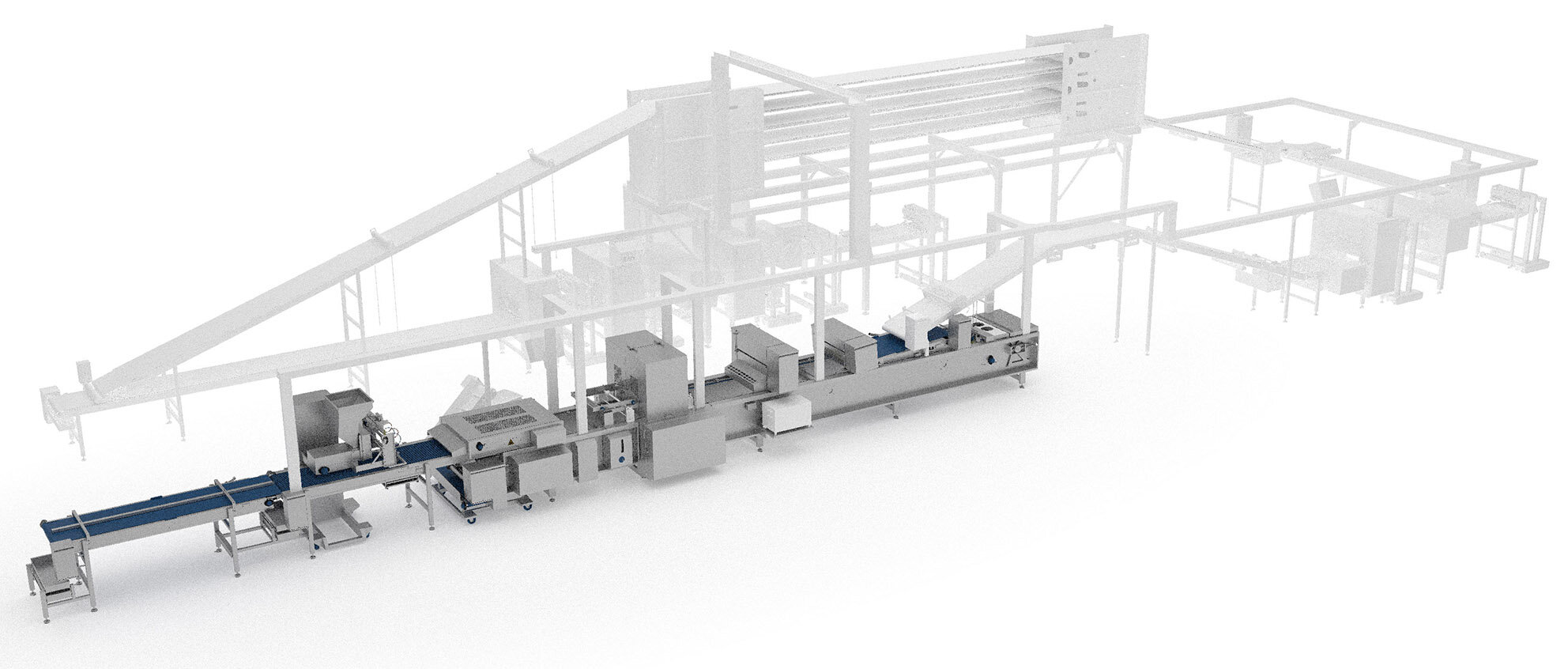 Products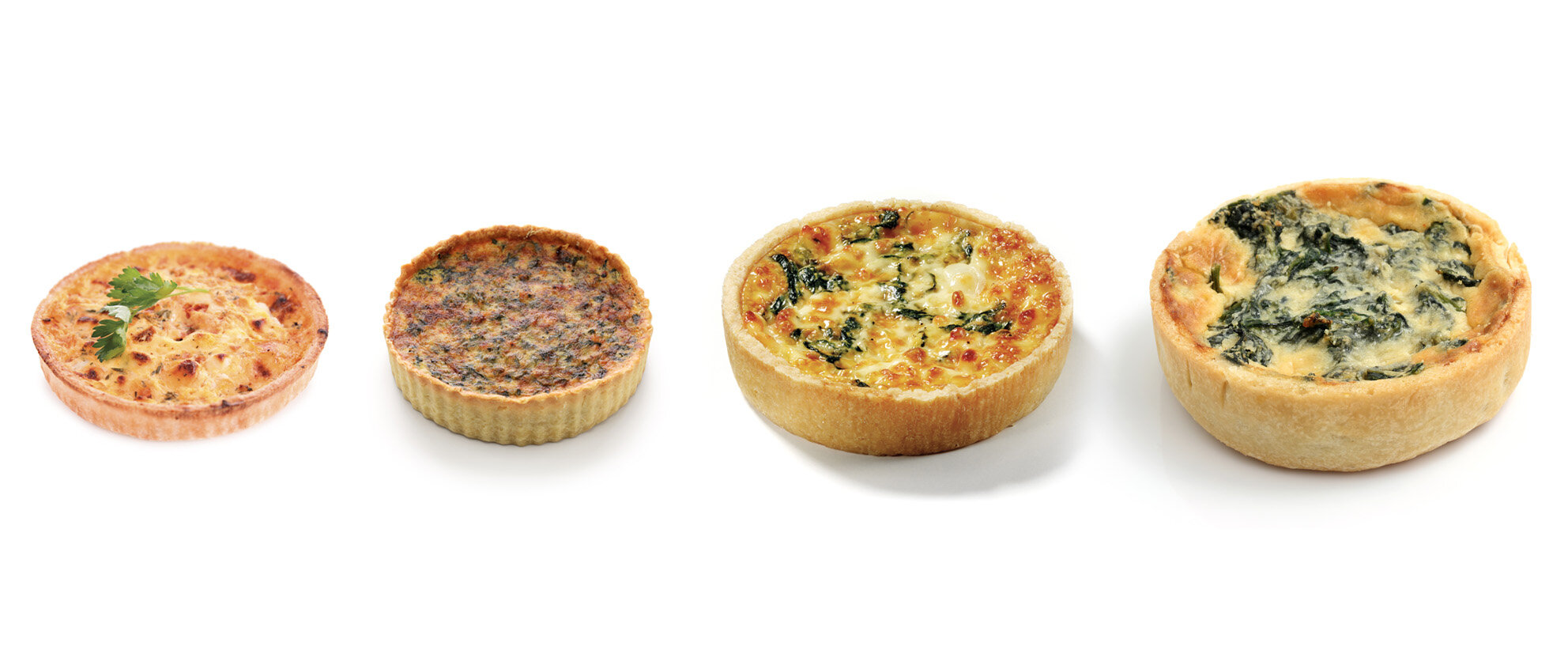 Production process
Laminating and dough sheeting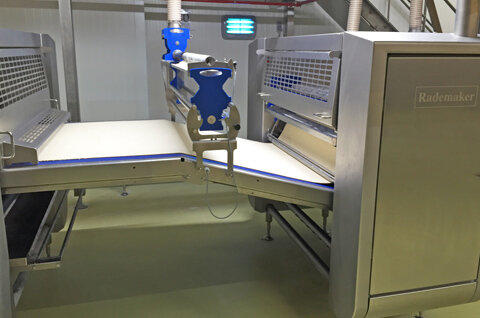 Cutting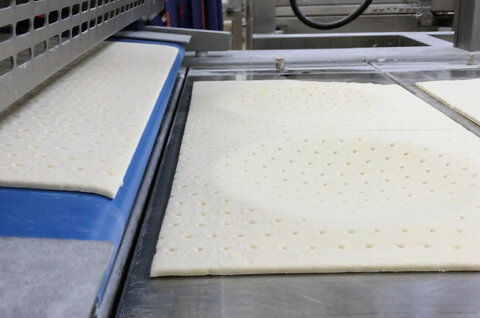 Pressing/Forming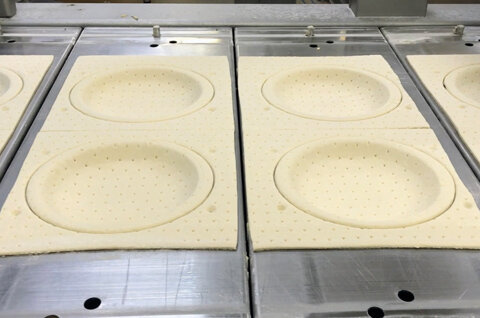 Filling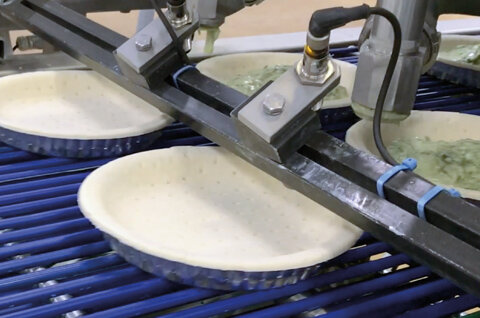 Interested in the quiche production line? Contact our sales team: +31 (0)345 543 543.