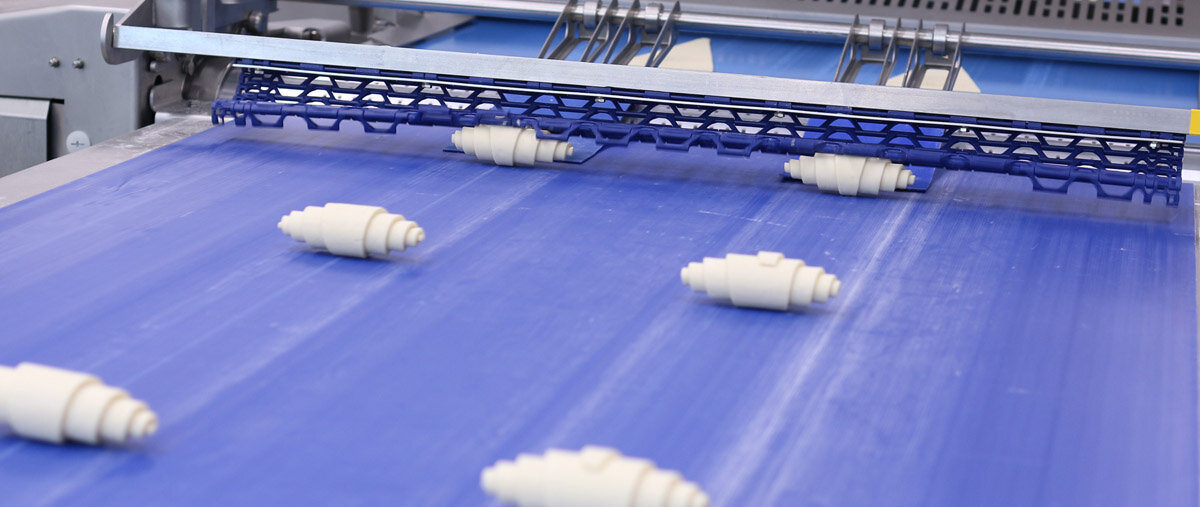 Expand your product range
The Radini croissant module is an extension of our pastry make up line. It consists of a small number of additional units, all on mobile frames. The module requires minimal floorspace while allowing you to expand your product range with various croissants. Countless options, your creativity is the limitation! 
Radini enables you to produce croissants with all kinds of dough, such as:
Brioche dough 
Bread dough
Sourdough
Yeast-leavened (non) laminated dough possibly with
butter
margarine
shortening or another type of fat
  
Croissants in various shapes, like:
Mini or huge croissants 
Straight croissants or manually shaped into a crescent shaped or pinched croissants 
Fill and decorate the croissants with the filling/topping of your choice.
The Radini is controlled from the HMI on the laminator or make up section. Which features a user-friendly system. The croissant modules are easy to position and to remove because they are mobile and interlocked to each other. Which ensures good accessibility during cleaning as well. Because recipes are stored in the HMI and uploaded after a recipe change, the tooling has fixed positions that guarantee the same position for consistent and repeatable products. 
Specifications
Working width: 800 mm 
Capacity: up to 40 rows per minute 
Circa 4,800 croissants on 2 rows 
Circa 9,600 croissants on 4 rows
ACHIEVE OPTIMAL VERSATILITY;
ADD CROISSANTS TO YOUR PRODUCT RANGE
After the laminator created a consistent and uniform dough sheet. The dough sheet is transported to the universal pastry make up line. A brief description of the following process: the dough sheet is trimmed on both sides, cut into lanes, and spread by means of an overhead spreading module that is placed over the universal line. If the option filled croissants is required, a filling is deposited. The triangles are cut and transferred to the croissant turning module.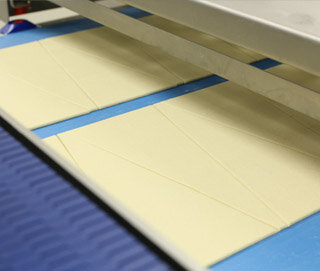 1. Croissant turning and aligning 
After the products are cut to size, they are turned and aligned with the croissant base to the front, preparing the dough pieces for the rolling and ensuring consistent and repeatable products. The Radini croissant module can process croissants in many shapes and forms, from big to small, long to short and thick to slim.
2. Croissant moulding 
Moulding is the key to a high-quality croissant. Radini offers different moulders for this precise process. Which moulder fits your requirements depends on the product you want to produce.  
 
For example, do you want to make only unfilled croissants or unfilled-and-filled croissants?  
 
What type of dough does the product consist of? Laminated yeast croissant dough with butter? Bread dough like Salzstange, Gipfel, Pao Frances or Kornspitz? Or a sweet yeast dough which is used to produce of a typical regional product such as the reihweck or reihenweck.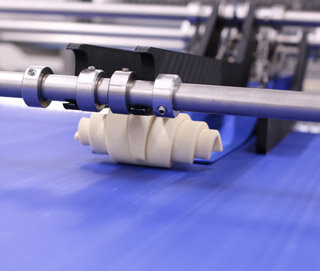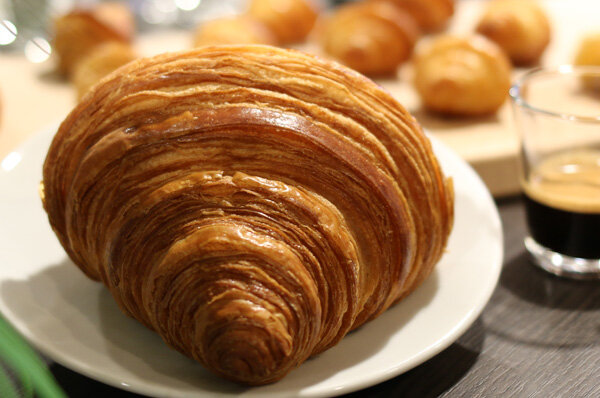 Huge croissant
Mini croissant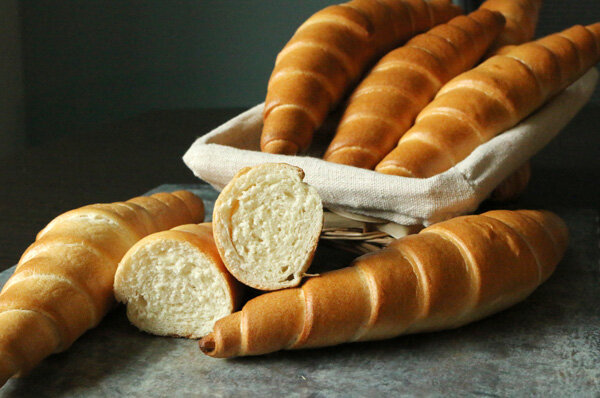 Bread croissant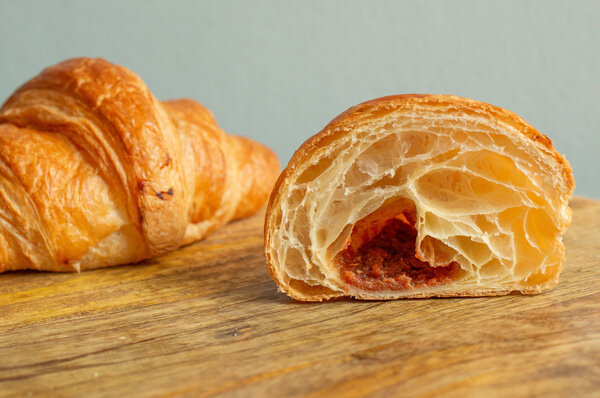 Filled croissant
Added value
Radini croissant module for a flexible croissant production on a semi-automatic scale
Extension of pastry make up line

Controlled by HMI laminator or make up section

Consistent and repeatable products
Mobile units
Versatile
Let's get in touch!
Feel free to contact us to enquire about the possibilities for your pastry/croissant production!
Call +31 (0)345 543 543
E-mail office@rademaker.nl
Or reach out to your regional sales office, click here.