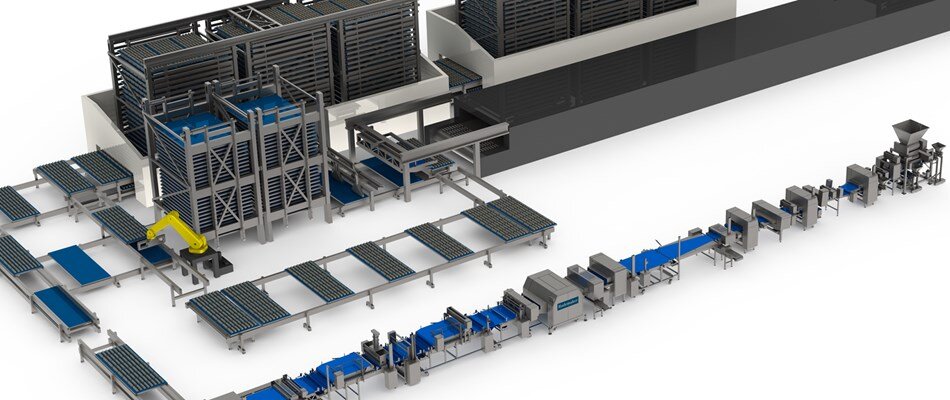 New systems integration division
Rademaker is excited to announce the launch of our U.S. based Systems Integration Division. This initiative is the result of our client's desire to have Rademaker take control and responsibility for a part or the complete bakery system. The benefit being our clients can leverage Rademaker's decades of international bakery experience while focusing on their day to day operations and core business. Additional advantages being one point of responsibility, innovation of system design using tier one equipment suppliers, and efficiency of communication.  
Spearheading this launch from North America is Doug Hale – Director of Systems Integration – North America. Doug has 30+ years of experience in bakery operations, facility consultancy, project management and systems integration. Additionally, Rademaker has added Dawayne Heiden as Project Manager of Systems Integration to compliment the team. Dawayne also comes with 30+ years of plant engineering and project management experience in the industrial baking and food industry.
Globally the Rademaker organization already had an existing System Integration department based in the company Headquarters in Culemborg, The Netherlands. This department will work closely together with the USA based System Integrators and guarantee a worldwide coverage of System Integration services for Rademaker's worldwide customer base.